Join Us!
May 3rd, 2014
for the 
ONE MILLION PIBBLE MARCH ON WASHINGTON DC!!!!
TIME:

Doors open at 12 noon
LOCATION:

The West Lawn of the US Capital.
*The rally will begin at

EXACTLY

12:30p and go for 90 minutes.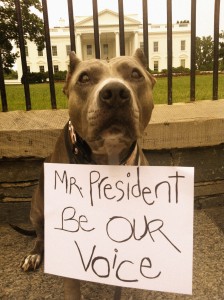 To

PLEDGE

to attend the rally and END BSL by

CLICKING HERE

.
Then just click the green PLEDGE button and check on the
Causes.com
page for updates and details!
To be part of history 

CLICK HERE 

 

to DONATE to the "One Million PIBBLE 
March On Washington DC."  No donation is too small.  We need your help in order to be the voices of millions of voiceless victims and to make our communities safe for humans and pets.  We are all in this together!
OR………
 
Show your support for the One Million PIBBLE March by posting your photos on our

Facebook Page

or on

Pinterest

!!
IMPORTANT MARCH UPDATE:
To all attending the PIBBLE March on SATURDAY, MAY 3rd.
The rally will be held on the WEST LAWN of the US CAPITAL. Doors will open at 12 noon. By "DOORS" we mean, there will be one entry point that ALL attendees will walk through. This point will be clearly marked. The rally will start at EXACTLY 12:30PM and will go for EXACTLY 90 minutes. 
Confirmed guest speakers thus far will be LEAH BREWER! Proud mom to ELLE the Pit Bull (Hero dog of 2013). Also ROO YORI has been confirmed. Roo is the proud father to the HECTOR-Vick dog-and the late great WALLACE. We are thrilled and honored to have them both.
CLARIFICATIONS:
-no merchandise or flyers from any group or persons are permitted to be sold or handed out at the event. No stickers, t-shirts, bracelets etc. This is event has been specifically permitted and insured and does not allow solicitations of any kind. 
 -no dogs are allowed. If you require a service animal, there will be an area designated specifically for service animals and their owners. This area will be clearly marked.
-There will be upwards of 100 VOLUNTEER MARSHALLS wearing bright orange shirts that clearly state VOLUNTEER MARSHALL. These amazing humans have volunteered their time to happily help you with questions you with any questions you may have or if you just need a good hug the day of the event. (Thank you to Stubby's and Baltimore Bully Crew)
 -Currently, we are building this event to accommodate 5000 people. This number can and will likely change. Could be far more. Could be far less. So please allow yourself enough time to get to the event in a calm and orderly fashion.
-Port O Jons-YES. We will be providing bathrooms for attendees.
FUNDRAISING:
-ALL t-shirt sales are going DIRECTLY to the Stand Up For Pits Foundation and ALL funds raised by the Foundation will be going directly to the march. The funds are NOT being added to the gofundme page because gofundme takes 7.2% and we need to avoid this fee. T-shirt sales have been amazing and are proving to be a key element in fundraising. That said, they WILL NOT cover the cost of this event.
Please continue to donate because we are still $18,407.00 from the $40,000.00 gofundme goal. $40,000.00 DOES NOT cover the cost of this event. It is the minimum needed to make this event the best it can be. 
QUESTIONS:
Will the rally happen if we don't raise the money? YES! ABSOLUTELY.
Will we have more than 3 speakers and will everyone be able to see and hear? NOT SURE.
This is an event of epic proportions and it costs. The bigger the event gets, the more guests, the more production, the more money it takes. Examples of production costs are clearly listed on the gofundme page and have been from day one. So…please consider donating what you can and continue to share the link. CLICK HERE for GoFundMe Donations  
Keep in mind…if (God willing) the amount of attendees doubles in size…we will need to continue to raise funds. 
Thank you for supporting this historical event. We are working TIRELESSLY at making this opportunity all it can and will be. Please share this update far and wide. Please continue to educate others and raise awareness. This is an exciting time and we are honored to be standing with you in this effort to end abuse and discrimination by being their voice.

Rebecca Corry Huffington Post DC 5.16.13 "One Million Pibble March:Rebecca Corry, Founder of 'Stand Up For Pits,' Plans March On Washington"

FOR FULL ARTICLE CLICK HERE!!
Rebecca Corry interview in Cesar Millan's online magazine 'Cesar's Way' "Rebecca Corry Stands Up For Pits"

CHECK IT OUT BY CLICKING HERE!!!
To support and participate in this historical movement, please to sign the petition and take the pledge.   Every signature will help save lives.

YOU CAN PLEDGE BY CLICKING HERE!!

Angel front cover Huffington Post Good News 9.3.13 "Dogs In Kissing Booths Will Make Your Day"

CLICK HERE TO READ FULL ARTICLE
WHY WE ARE MARCHING
We are marching on Washington DC in an effort create safe and humane communities for humans and pets. To give millions of voiceless victims a voice and by doing so, end discrimination and abuse.
Now, more than ever before, broken young people all over this country are committing sociopathic acts against innocent voiceless beings.  Time and time again, studies have shown that people who commit violent acts against animals will likely and most often times do, go onto commit violent acts against humanity.  The breed being victimized by this abuse more than any other breed on earth, are Pit Bull Terriers.  Dogs that are loyal, loving, gentle and smart being forced to fight till the death.  The average age of dog fighters are 13-21 years old.   Questions to consider; What happened to them?'  Why are they so broken?  How do we help?  To "ban" a breed is not a solution but rather an ineffective way to try and fix what is an obvious reflection of a broken society.
The epidemic that is happening in our own backyards can no longer be ignored.  Whether you like Pit Bull Terriers or dogs at all, as a member of society this is all of our problem. Through education and effective solutions we can fix this social pandemic and provide a safe society for future generations of humans and animals alike.  It is time legislators recognize that discrimination enshrined in law is wrong,  factually ineffective and will no longer be tolerated.  
PETITION
Five years ago an Angel came into my life in the form of a Pit Bull Terrier from the South Central Los Angeles Shelter.  Her ears cut with razor blades, battery acid burns all over her back, broken tail, part of her tongue missing, had been bred several times and used as a bait dog but still had a smile on her face and nothing but love to give.  Angel has educated and enlightened people around the country by simply being an example of what this breed truly is, magical.  For 20 years I thought entertaining people was enough until Angel came into  my life and showed me that standing up for pits through entertainment is what I'm meant to do and has given my life a greater sense of purpose.  
To ban a race, religion or breed is immoral, prejudice and ignorant. There is a national war against Pit Bull Terriers going on and the time is now to stop it. Fact-there is no such thing as a vicious breed of dog.  The way a dog looks also does not determine it's actions.  So, to deem an entire breed "dangerous" or "vicious" and make it law to remove this breed from loving homes or prevent them a chance at life is ludicris.  
The way we treat our animals is a direct reflection of our society and what humans are doing to Pit Bull Terriers is proof that ours is broken.  Prince George County Maryland finds logic in banning Pit Bull Terriers and continues to turn a blind eye towards the people abusing, torturing, fighting and mutilating them.  It is OBVIOUS that what should be feared and what is in fact "vicious" are the humans doing this daily in our own backyards.  Breed-specific legislation (BSL) laws continue to fail time and time again, costing tax payers more money trying to enforce this ridiculousness.
I'm not asking anyone to own a Pit Bull Terrier or even suggesting that people who don't like dogs change their minds and like them.  It's a responsible persons right to own or not own whatever kind of dog they choose.  What I am asking is that you understand that there is a national war against Pit Bull Terriers and humans are committing heinous acts against them now more than every before and that is ALL OF OUR problem as a society.  Our FBI and government have spent millions on studied that prove that the people committing these acts against dogs/animals will likely and most often times do go on to commit crimes against humans and are involved in other illegal activities.  It is VITAL that you join me in signing this petition to stop BSL laws, and challenge our law makers to stop banning the voiceless victims of abuse and BSL as a way solve a social problem but instead educate themselves, understand this epidemic and create/support intelligent solutions that will save animals and humans alike.  Please sign now and share!  #wewillmarch
HOPING TO ACCOMPLISH
Safe and humane communities for humans and pets.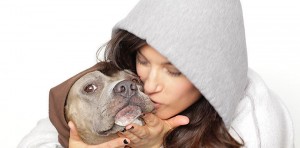 STAND UP FOR PITS FOUNDATION, INC. non-profit 501c3