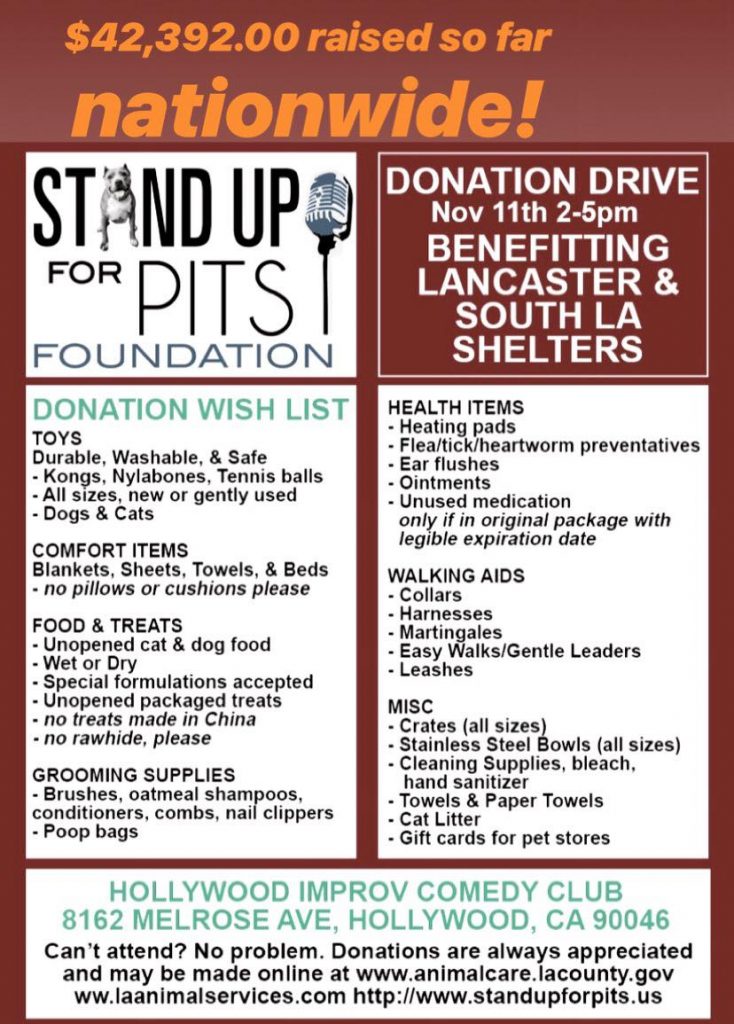 Whitney Cummings is a proud mom to 3 pit bull "type" dogs, a little white fluffy dog she recently found and a horse. Whitney loves all animals and supports several animal welfare organizations fighting to save lives. On Nov 11th she will be standing up for our velvet farting unicorns at 6pm and 8:30p! We thank her for her dedication to our inherently good dogs and for her willingness to donate her time and talents to help save them. ♥️ If you miss Whitney in Hollywood, she's currently on tour and may be coming to your city. Follow her for cities and dates and go see her!
6pm show is completely sold out. There are currently 10 tickets available for the 8:30p show at standupforpits.us!
Please remember to bring a shelter supply or two for the SUFP Donation Drive. These much needed shelter supplies will go directly to the South LA and Lancaster Shelters. Thousands of dollars worth of shelter supplies have been collected nationwide and on November 11th everyone has the opportunity to help Los Angeles area shelter animals. Please consider being a part of this much needed effort.
#standupforpits #angelforever #hollywood #2018sufptour