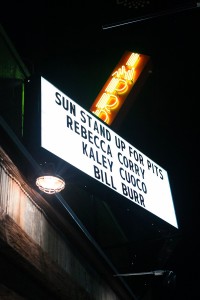 We have been producing Stand Up For Pits events for the past 4 years and it never gets old hearing about all the good that comes from these events. The awareness and positive press these events garner is VITAL to repairing the damage that has been done (and continues) for the past 3 decades by the media and uneducated society. As advocates we need to continue to educate others about the abuse and discrimination of our breed and then offer them ways they can help and coming to these events is a fun and very easy way people can help. This year the event was covered by over 50 media outlets and garnered much needed positive international and national attention for our precious misunderstood family members. We are proud to raise awareness and support for the nonprofit Pit bull groups who participate and the many rescues we are able to help financially because of the events. These events provide hard working nonprofits dedicated to saving Pibbles the opportunity to raise funds, take on more dogs and get their current ones adopted.
We want to thank the amazing SUFP Foundation board of directors, the rescues who take pride in being a part of these events and all of the amazing Stand Up For Pits Foundation supporters. We are the majority and together we will continue to be their voice.
Enjoy the success story of two velvet hippos who are now getting a chance at life they so much deserve because we all stood up for Pits on Nov 2nd in Hollywood. #betheirvoice
---
Success Story: Hollywood 2014
"We all had such a great time and are so thankful that we were a part of Stand Up For Pits!
What we've collected so far from the silent auction, donations and funds from the kissing booth have allowed us to take on two new dogs named Brewsky and Princess. Both have gone through absolute hell and the day we were signing them…X-rays showed that Brewsky had a ruptured ACL but we are now able to pay to for him to have TPLO surgery next Monday.
It is only because of the Stand Up For Pits event that we were able to take them on, besides the surgery they are both on allergy medication and can only take comfortis for fleas, also because of their former conditions we continue to work to maintain their skin and coats. Poor Brewsky will most likely never grow his fur back on his lower back but he is so yummy I can't get enough of him and Princess both!" (add photos of both Pibbles)
Photo Gallery: Hollywood 2014