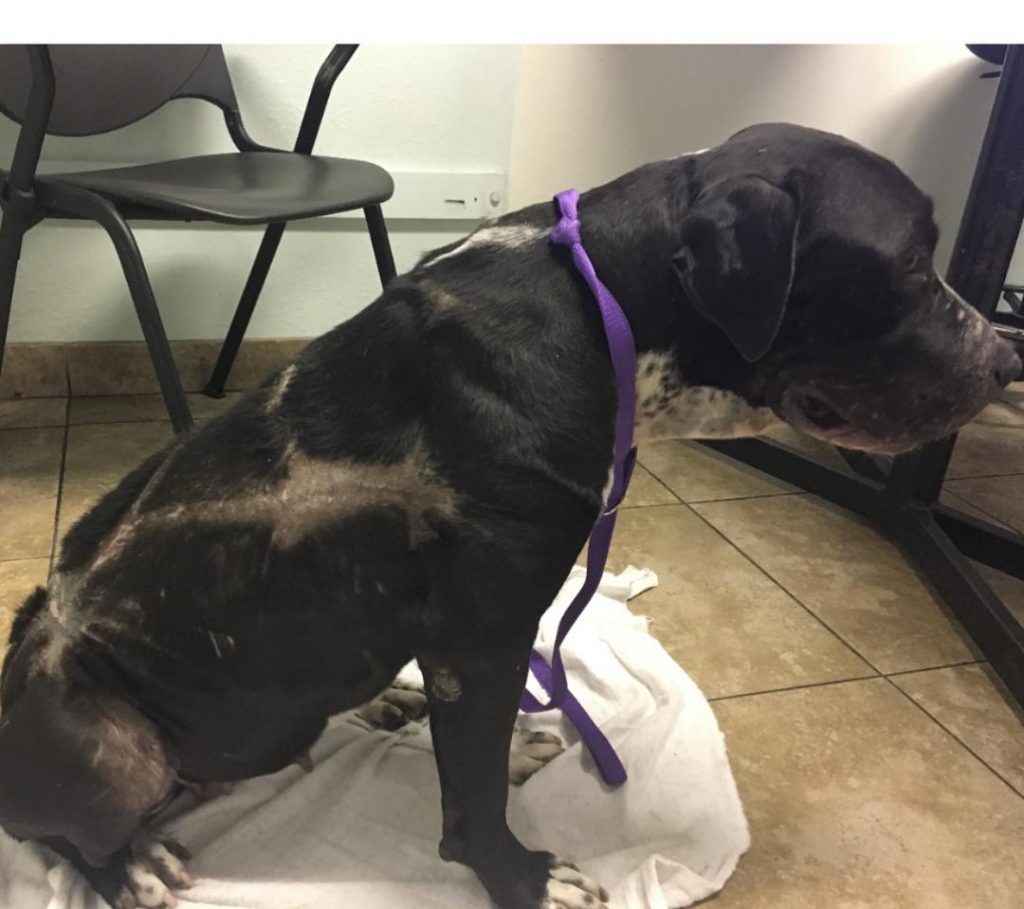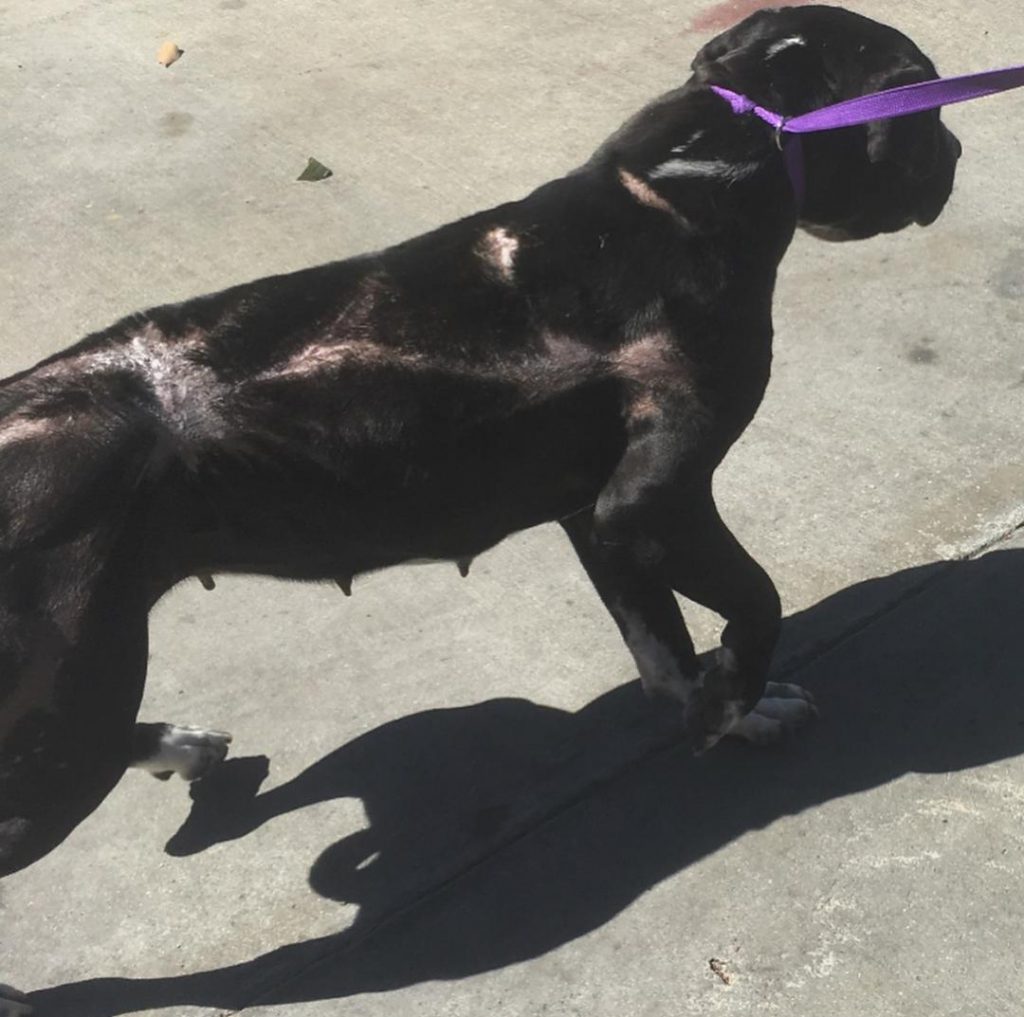 It is unimaginable what with dog has gone through. Not for months but for years. LoveLeo was the only rescue to step up and take her and we support that effort and would ask all of you to do the same. This precious soul deserves to live the rest of her life knowing nothing but love, respect and kindness. Please consider donating, sharing, fostering and/or all of the above. Lets get her home. ❤
REPOST by LoveLeo Rescue
Hennessy has been sitting at the shelter for a week now. We are not sure what happened to her but it looks like it was very painful and …. intentional. Our best guess is that it's some kind of chemical burn. For scars extend from her shoulder to her tail. If she had been a golden retriever or lab, her story would be on the news. But — she's just a pitbull mix and so she went unnoticed.
We called every day to see if any other rescues were interested in stepping up. We just took on a costly medical dog, (Henderson) and were not quite ready for another one. But Friday rolled around she was still there and sick with kennel cough. That meant her days were numbered.
So we did what we do; we got her to safety. We are in urgent need of an LA based foster home for her with no other animals (as we don't know much about her dog to dog behavior yet.)
She came from an abandoned house along with another dog. The other dog is still at the shelter but we are hopeful another rescue group will step up for her and we are in contact with the shelter about her. They are NOT bonded. They had been kept in separate parts of the house where they were found.
She's gentle, and calm, and waiting for her luck to turn around. If you're interested in showing Hennessy the love that she has never known please email us: loveleorescue@gmail.com
If you would like to donate towards her care:
Venmo: @loveleorescue
PayPal: loveleorescue@gmail.com
🐌 mail:
Love Leo Rescue
PO box 5272
Santa Monica, CA 90409
Its because of all of you out there who follow our page, that we are able to make miracles happen for these forgotten dogs every day. Thank you as always for your generosity.
And thank you to Rebecca Corry  and the Stand Up For Pits Foundation for offering to help sponsor her care.