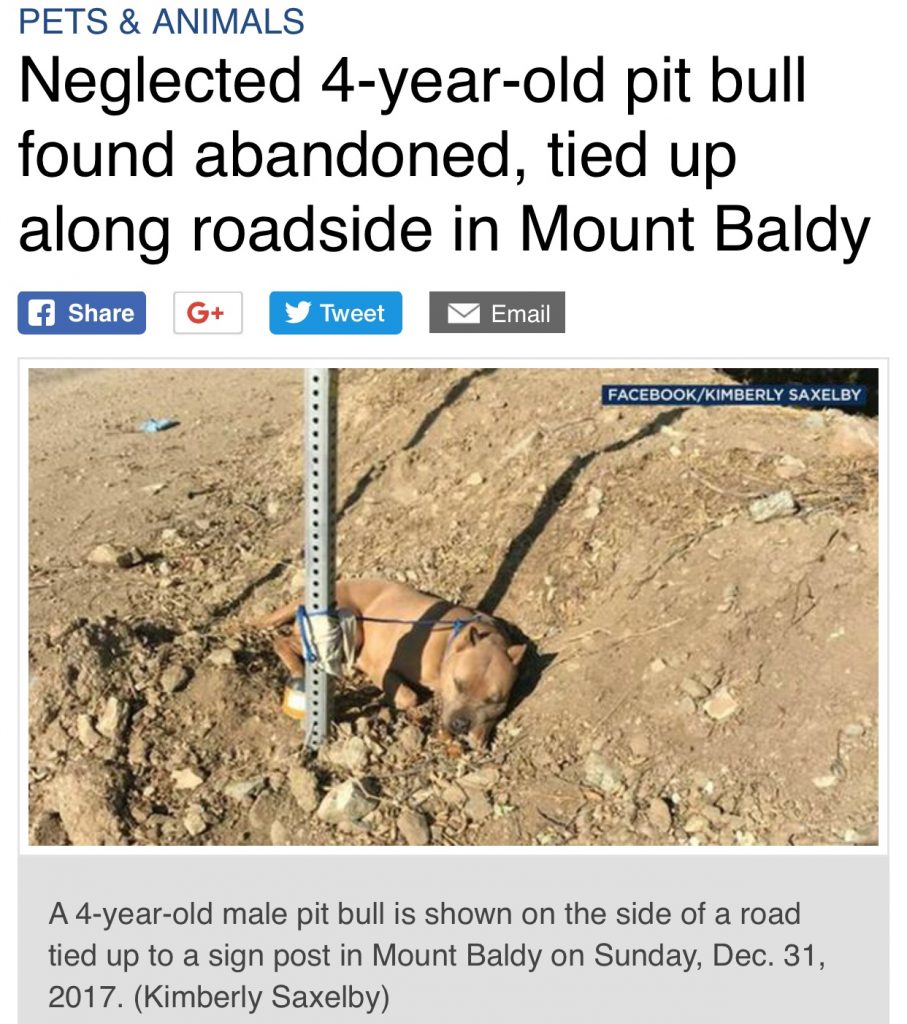 And the ignorant dangerous humans are back at it. This is out of control. Our society is broken. 
But there are more good people than bad (we hope) and so it's up to US to hold the bad ones accountable. Ending abuse is not a priority in America so we as individuals have to stay dedicated to doing all we can to end it ourselves. 
REPORT ABUSE. REPORT NEGLECT. REPORT DOGFIGHTING. REPORT BACKYARD BREEDERS. 
#standupforpits #betheirvoice 
http://abc7.com/pets-animals/neglected-pit-bull-found-abandoned-on-side-of-road-in-mount-baldy/2859025/