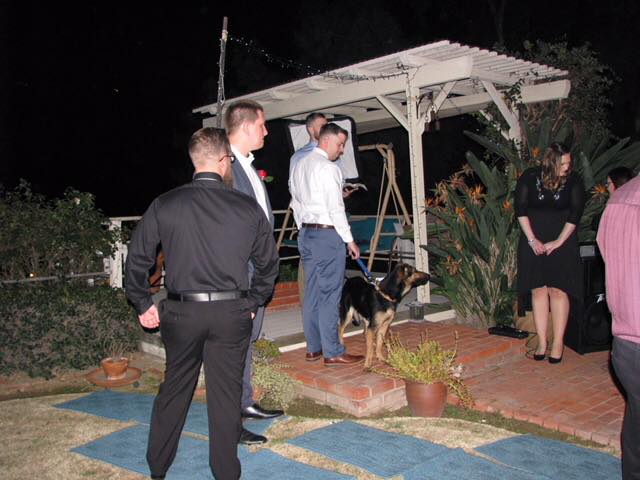 Little Valerie has our on 10 pounds and is learning to party! Thank you again to Chris Huvane for donating $1000 towards the cost of her surgery which saved Valerie's life and to everyone who continues to donate and support our efforts. Video of Valerie to come! #valeriewins #honoraryhippo
UPDATE FROM HER FAMILY!
Valerie is doing very well, with an excellent report and clean bill of health from a recent visit to Dr. Liz.. Her energy level continues to improve, and she is energetic through a daily two mile walk and visits to the park. The biggest reward for Tim and Monica is she is slowly learning to play! Valerie can now be in other areas of the house and yard than Monica is when she is home. She was attached to her hip until recently. She is not timid or skittish but can be overwhelmed still around a large group. Valerie also found her voice and now parks at the neighborhood cats, though she does not chase them.
Tim recently found out he may be called to active duty so he and Monica were married 1/18/18. I have attached a photo of Valerie and her family! It was a small wedding of 50 guests, and Valerie was waiting with Tim when Monica walked down the aisle.