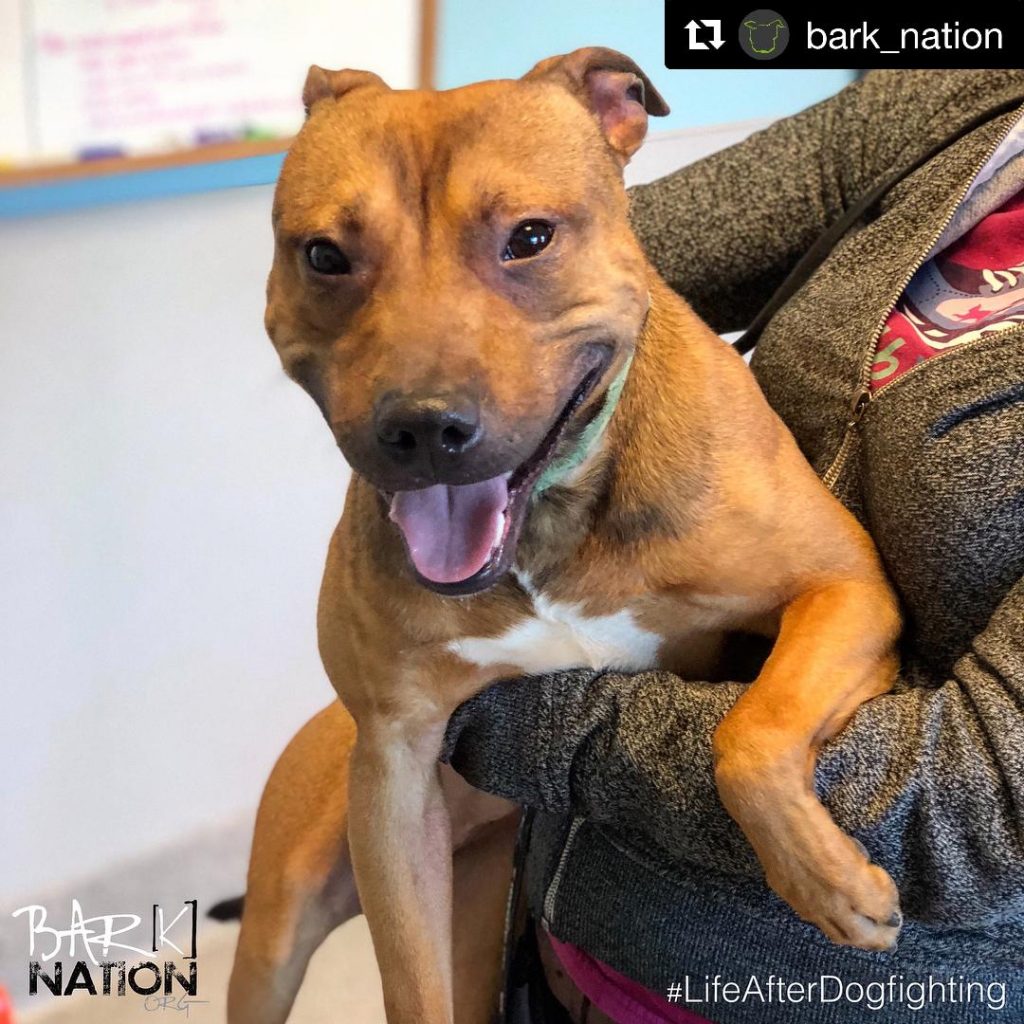 TICKETS FOR STAND UP FOR PITS DETROIT ARE ON SALE AT STANDUPFORPITS.US‼ Did you know? Between April 2017 and April 2018 … 💥SUFP has funded 150 sterilizations and microchips for pit bull type pups in Detroit. 💥SUFP funded Bark Nation's efforts to place 40 survivors of dogfighting from the #Michigan53. 
You're looking at almost $19,000 that the Stand Up For Pits Foundation has funneled into the life saving of pit bull type dogs in Michigan in ONE YEAR! Get your tickets for SUFP Detroit while you still can on the home page of standupforpits.us!
The partnership between SUFP and BN is insanely life-saving – we are so grateful for their support, and cannot WAIT to party with you all in the name of pit bull type pups on September 7th! 
Pictured is Garbanzo! A Michigan53 survivor who made his way all the way to our friends at Hello Bully in Pittsburgh, thanks to SUFP's grant!