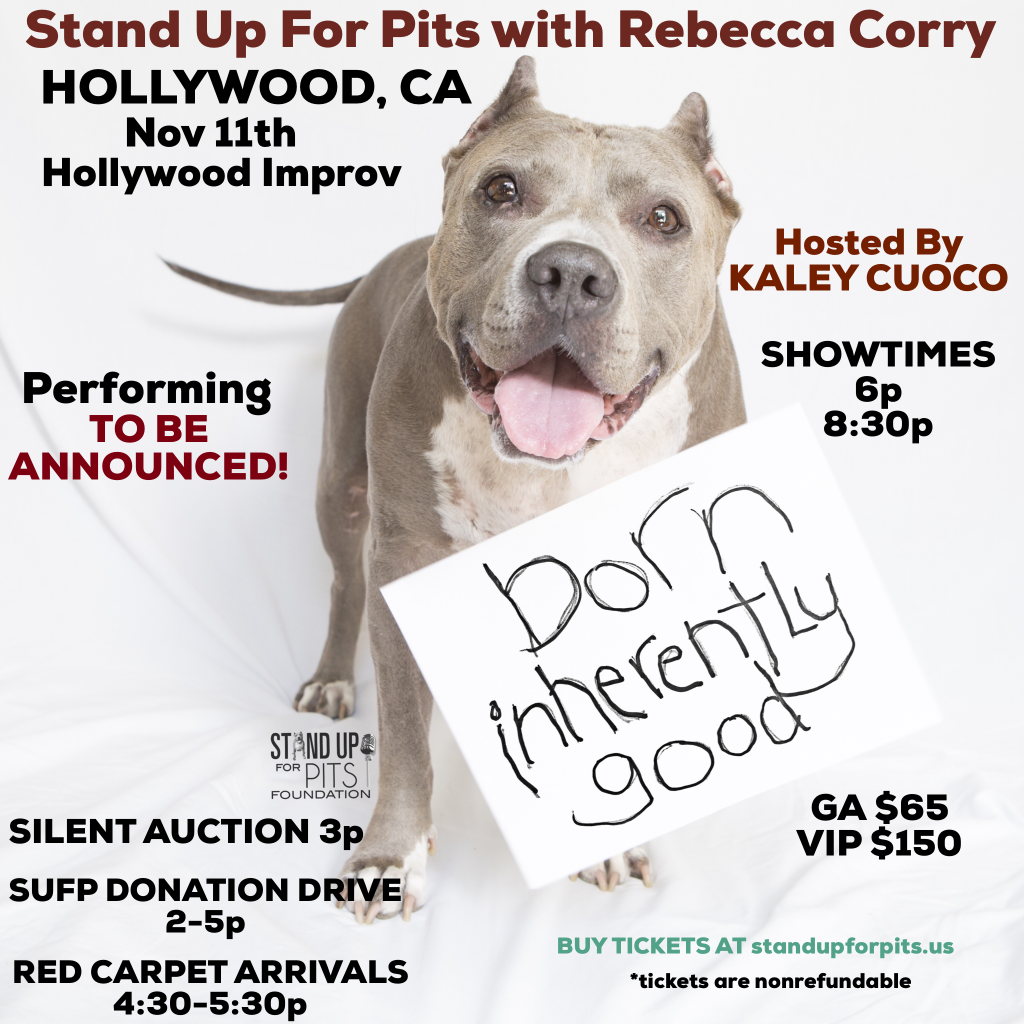 TICKETS for Stand Up For Pits HOLLYWOOD go on sale TOMORROW!!!!
We have decided to take it back to where it all began… the Hollywood Improv! We have bumped up the program's start time and there will be TWO SHOWS – 6p and 8:30p! The amazing Kaley Cuoco is hosting and the line ups are gonna be … as the kids say… "off the chain!" Performer will be announced will be announced two weeks before the show.
GA $65
VIP $150
Seating is limited and these will sell out so if you think you can make it, be sure to grab tickets while you can.
In past years, people with giant hearts and great intentions purchased tickets in an effort to support knowing they could not attend. We kindly ask if you know you cannot attend but want to support, please donate instead of buying a ticket to the show. We want to give everyone who can attend a chance to come. THANK YOU!!
We are looking for two volunteers who would be willing to take the shelter supplies we collect to the Lancaster Shelter and the South LA Shelter. You will need an SUV and please google where Lancaster is before you say yes. It's about and hour and 20 minutes outside of Los Angeles. These shelters, like so many, are desperate for these supplies.
ALSO, we are now officially accepting Silent Auction items!!! If you would like to donate to the Stand Up For Pits Foundation, Inc silent auction, please email info@standupforpits.us and write "silent auction" in the subject line and tell us what you'd like to donate. A volunteer will get back to you. Lets do this Hollywood!
#standupforpits #hollywood #angelforever #2018sufptour