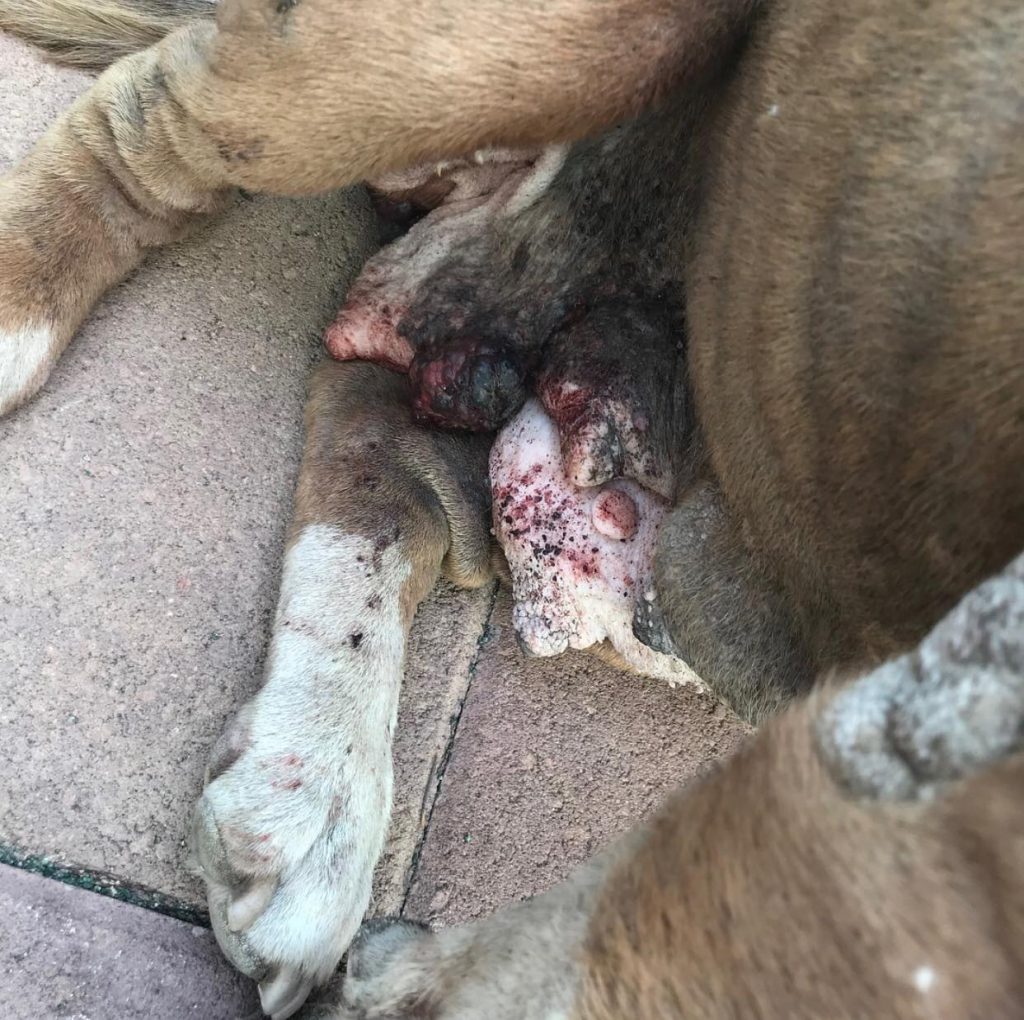 Loretta had her surgery yesterday. She has a long way to go until she's healthy and comfortable but she has taken the first step on that journey.
Big thanks to Live Love Animal Rescue for the updates, for your willingness to take on such a high medical needs hippo and for your dedication to her. Stand Up For Pits Foundation is honored to be funding these surgeries and a part of her road to the life she has always deserved.
And to the breeders and people who bought their dogs from breeders who follow us, THIS is what a breeder did to this dog. THIS is why no one should ever buy a dog. THIS dog will cost thousands of dollars and go through months of hell in addition to the hell she has already been through and all because someone used her for a pay day. And God only knows where all the puppies that were ripped from her are today. We'd be willing to bet, the shelter, dead or being bred for money just like her. The condition of Loretta was absolutely preventable and is completely intolerable.
#standupforpits