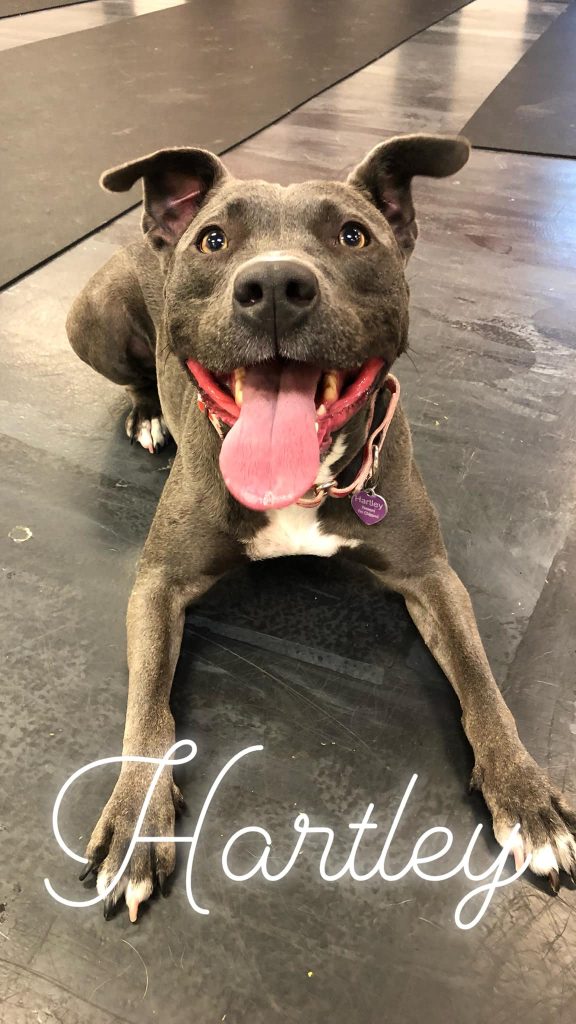 HARTLEY has been looking for her loving forever home for THREE years. This precious hippo will be at Stand Up For Pits Nov 11th from 2p – 4:15p. She is available through Orange County Pit Bull Rescue Lets help get the word out about this precious soul. If you can't come meet her or adopt at this time, please share. Thank you!
TICKETS for the 8:30p Stand Up For Pits show are available now at standupforpits.us. DO IT!
TACOMA and SPOKANE Stand Up For Pits are also available at standupforpits.us!
#standupforpits #hollywood #2018sufptour #angelforever
MORE ON HARTLEY
Hartley is a very special petite aka pocket Pittie girl who is about 4-5 years old. Hartley was adopted out from local high kill shelter on a medical waiver to a private adopter. Four months later, Hartley was found abandoned in a field in terrible condition. Hartley was brought to the same shelter again and her owner was put under criminal investigation for severe neglect, her entire body was covered in an easily treatable condition called Demodex mange which had also turned into a yeast and bacterial infection. We were able to rescue Hartley and bring her into our foster program where we have all fallen for this sweet little girl. Now, Hartley has been completely transformed and is a healthy, active girl who is eager to learn and please everyone around her. We all joke that Hartley has hearts in her eyes for every person she meets. She is the best snuggler and truly enjoys cuddling up next to her humans. Hartley would love to be the queen of someone's castle, and of course with humans who could maintain her training cause she loves to work and play to please!
Hartley is crate trained, in fact she loves her crate so much. Hartley is also house trained, current on all vaccines, spayed, microchipped and has gone through extensive obedience training…she is the most trained dog in our rescue because she was lucky to live with our trainer for a few months! She is an absolute doll and will be so happy to find her forever home with you. Fill out an adoption application here: http://www.ocpbr.org/adopt/adoption-application/ or email adopt@ocpbr.org for more information.