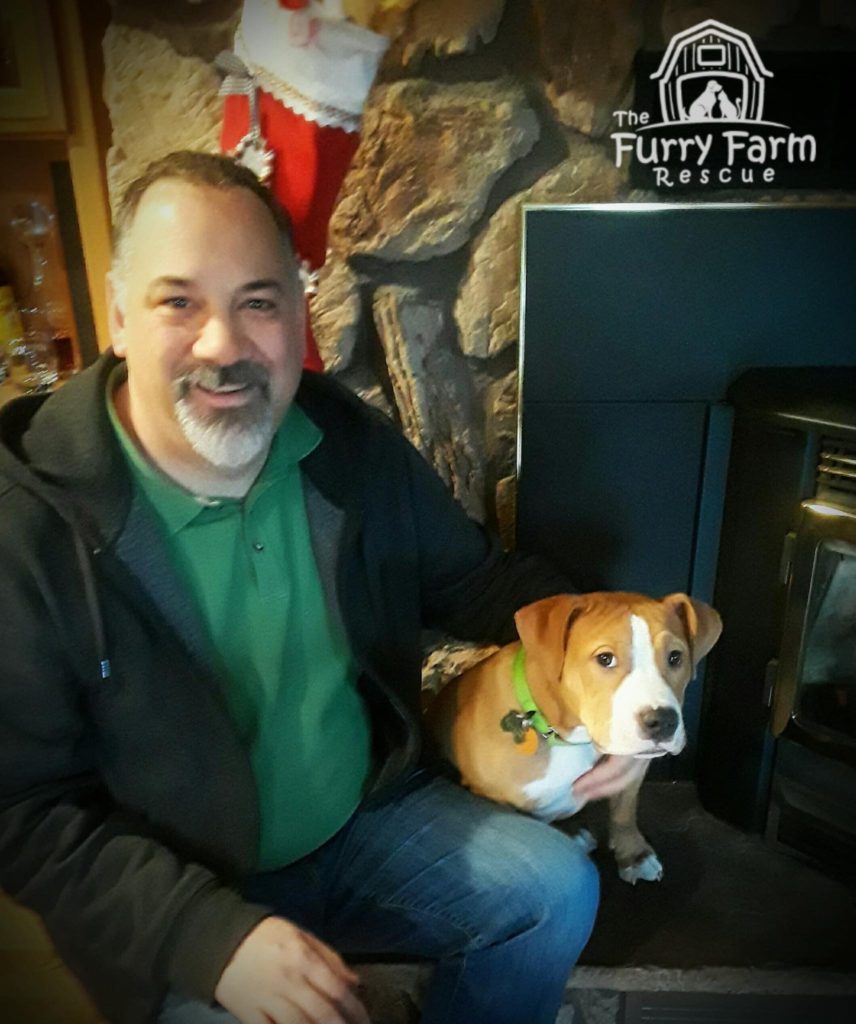 Remember this little boy who was available for adoption with The Furry Farm Rescue at Stand Up For Pits Spokane? Well he met his forever human there and we could not be happier! Please read the adoption announcement from the The Furry Farm Rescue below.
"While his start may not have been the best, Gator has made a full rebound from being separated from his litter to young and is now one chunky happy hippo!!!
Last Sunday, Cameron came to Stand Up For Pits and Gator stole his heart. And let me be frank, I get it, because this boy has a piece of my heart too. Gator is one of those easy going, social butterflies that everyone gravitates too. He would easily win Senior Class President or Homecoming King. We spoke with Cameron for a bit at SUFP, and really enjoyed getting to know him. It wasn't hard to make the decision for Gator's future. Cameron is ready for the training and socialization required to make sure this rock-star becomes the best dog he can be.

Gator's journey to this amazing life with Cameron is all because of collaboration. Thanks to SCRAPS Higher Ground Animal Sanctuary / Inland Northwest Animal Sanctuary, Our awesome Adopters, who jumped in to fostering – the Doyle's, and Stand Up For Pits Foundation, Inc Gator now enjoys being the center of Cameron's world.
Welcome to the Farm Family, Cameron. May you and Gator enjoy every moment forward!!!"