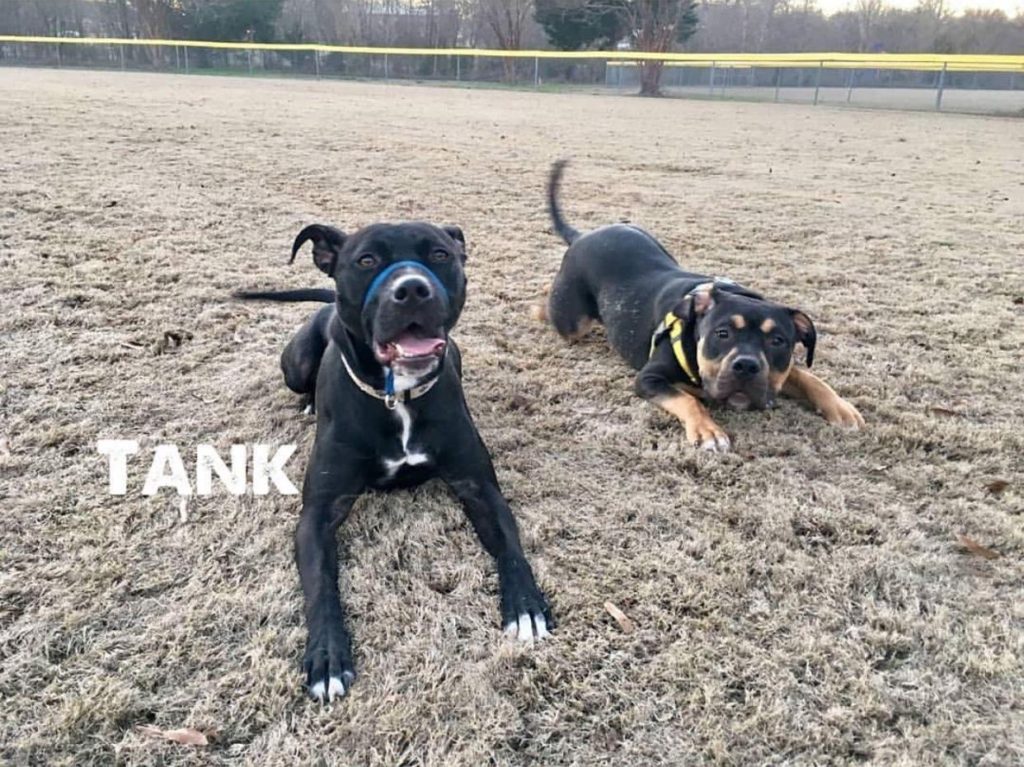 Thanks to Angel Grant recipients Carolina Adopt-A-Bulls for the update!! The Stand Up For Pits Foundation is happy to support the work CAAB does. Great job!
REPOST from Carolina Adopt-A-Bulls
Tank our handsome black Pit Bull, was one of the dogs we helped rescued during Hurricane Florence from the coast. When he was first taken in by the rescue he was leash reactive to other dogs while on walks. Thanks to the SUFP Foundation Tank and his foster parents were able to receive training sessions to help with his issues. They have worked really hard on making four-legged friends! He will be available for adoption soon! We are so grateful to the Stand Up For Pits Foundation and Rebecca Corry for their generosity.