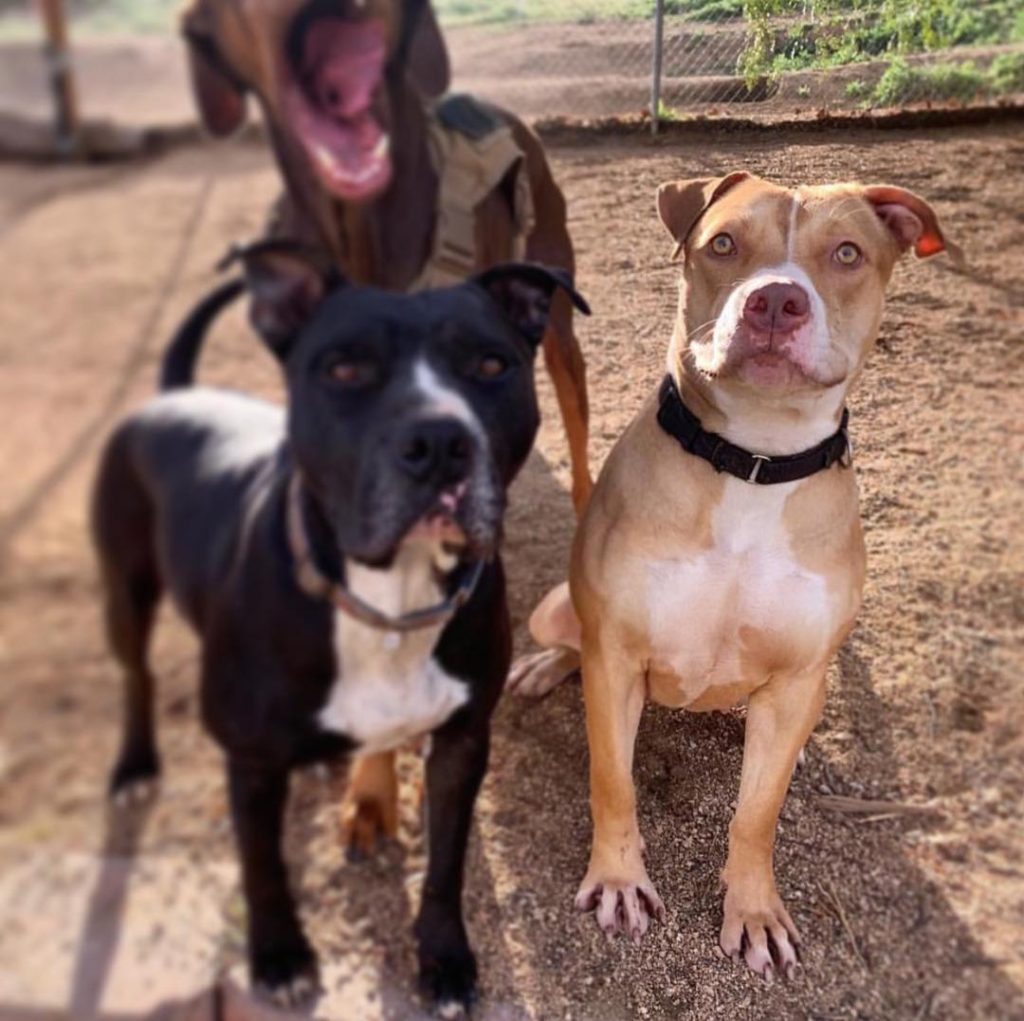 The SUFP Foundation is funding the training for this green eyed orange potato named Matilda and thrilled to hear she is now ready for a foster or loving forever home! Humans let her down multiple times and now it's time to give her the life she's always deserved. Learn more about Matilda below and then please share her. Thank you! #standupforpits #adoptmatilda
Repost LoveLeo Rescue
・・・
FOSTER NEEDED!!
Matilda (R) is looking for a foster or forever home in the Los Angeles area. She's doing really well with her training.
Matilda is a friendly, energetic, and very intelligent young, adult dog. She thrives with plenty of physical and mental stimulation and a routine to settle into. Matilda is great with other dogs and would do best in a home where she had a friend to run around with. Matilda does display some barrier reactivity which is very easy to redirect. She can be a bit mouthy with people during playtime when excited which is very easy to turn around and ignore until the behavior goes away.
She loves kids and used to sleep in the bed with a young girl every night before her world crashed down around her.
This red coated, hazel eyed beauty is very deserving of a loving family to call her own.
We are so very grateful to The SUFP Foundation and Rebecca Corry for sponsoring her training while she prepares for the next and best chapter of her life.
If you think you're her person please email: