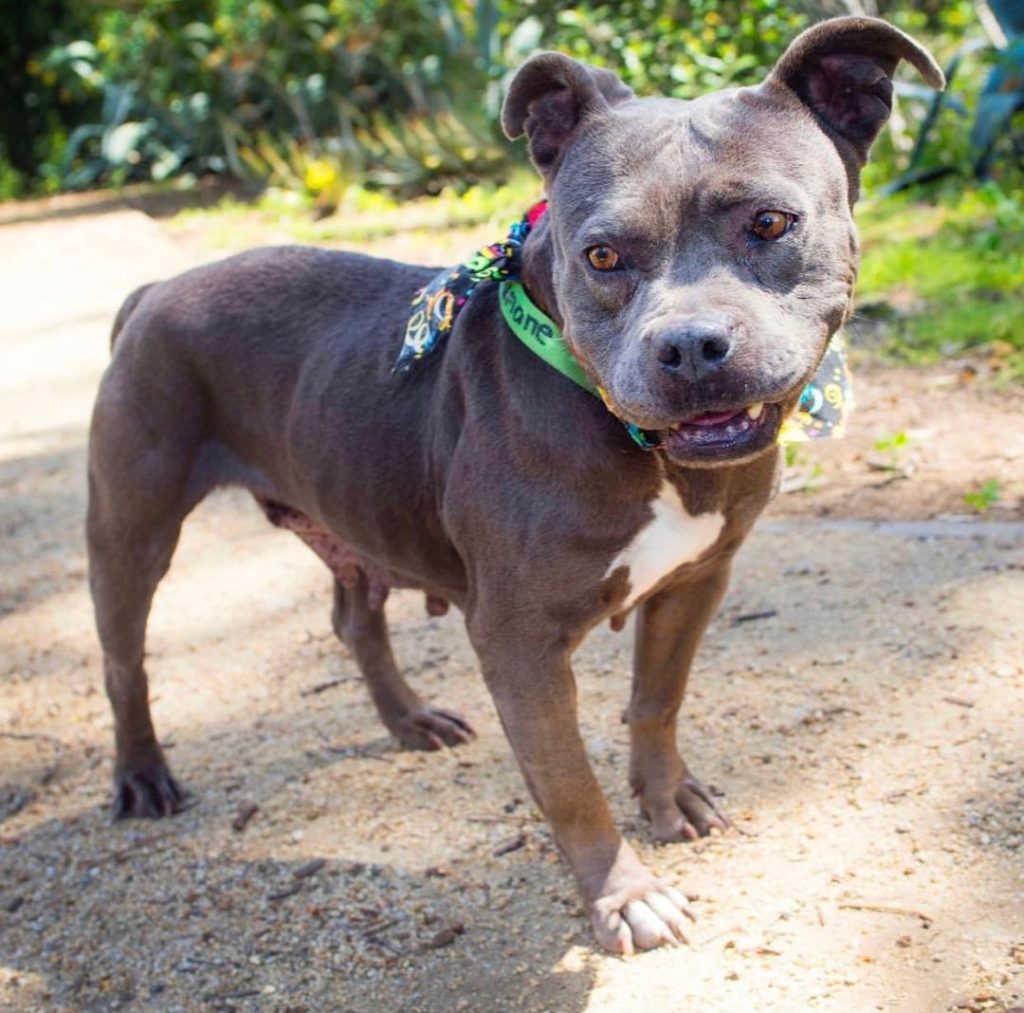 Huge thanks to the shelter volunteer for taking the time to email the SUFP Foundation a full and comprehensive post about this sweet little lady named Betsy and ask if we could share her. She was overheating in the shelter, not being seen by the public and had zero interest from any potential adopters. We shared her right away and asked you all to do the same and you did. And today she is SAVED! Thank you all for your kind and compassionate hearts and your dedication to our dogs. Thank you to ipittythebull for rescuing her. SUFP will be sending a $500 donation in Angel's name to help with her care.
Repost ipittythebull
So we saw a post about a senior at sgvhumanesociety who was having a real hard time with the heat. We had already seen that Rebecca Corry had shared her and figured she had probably had a rescue in place but we called anyway…turns out she had interest but no commitment so we pulled her before the next heat wave came. Everyone welcome, Betsy! She will decompress for a little while before we give her any sort of assessment but while she's doing that she will be in a climate controlled environment! And THANK YOU to the staff and volunteers at sgvhumanesociety for being so personable and making this pull such a pleasant experience!!