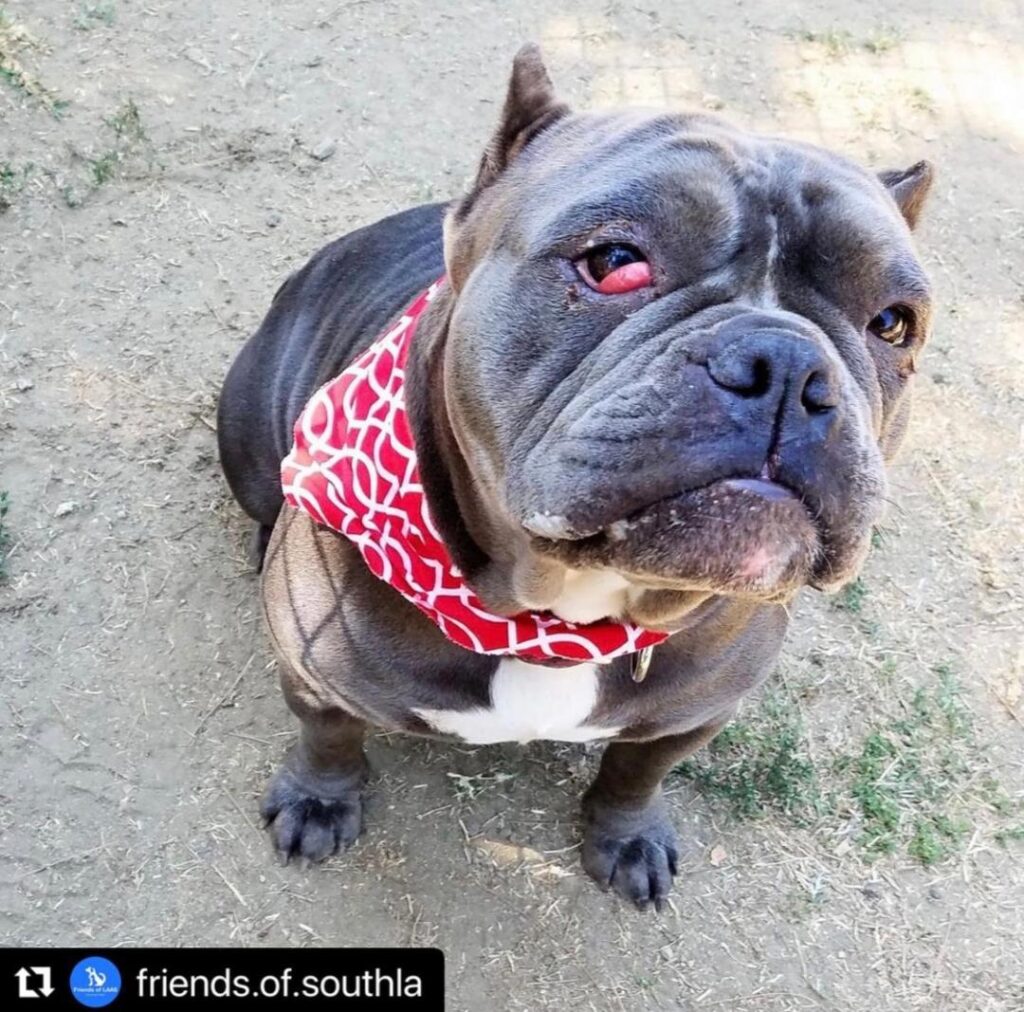 This sweet face is sitting in the shelter. The exact same kind of face people pay a lot money for. Please never buy dogs when shelters are overflowing and don't be afraid to voice that opinion to people in your life who need to hear it. #standupforpits #adopt #neverbuydogs #endabuse #banbreeders
Repost @friends.of.southla
・・・
Abba #A1980813
This sweet little meat ball is Abba she came in to the East Valley Animal Shelter as a stray and will require minor medical care upon adoption or rescue to address her cherry eye.
.
Cherry eye is a disorder of the nictitating membrane, also called the third eyelid, present in the eyes of dogs. If not addressed the eye can become itchy irritated and in some cases infected. Cost of cherry eye surgery ranges from $300-$800 depending on which procedure is performed and how severely the eye is affected.
.
Abba is said to be a sweet and affectionate dog who walks great on leash and takes treats gently. She showed mild interest in another dog in the adjacent play yard.
.
Abba is currently located at:
East Valley Animal Shelter
Phone: (888) 452-7381
14409 Vanowen St.
Van Nuys, CA 91405