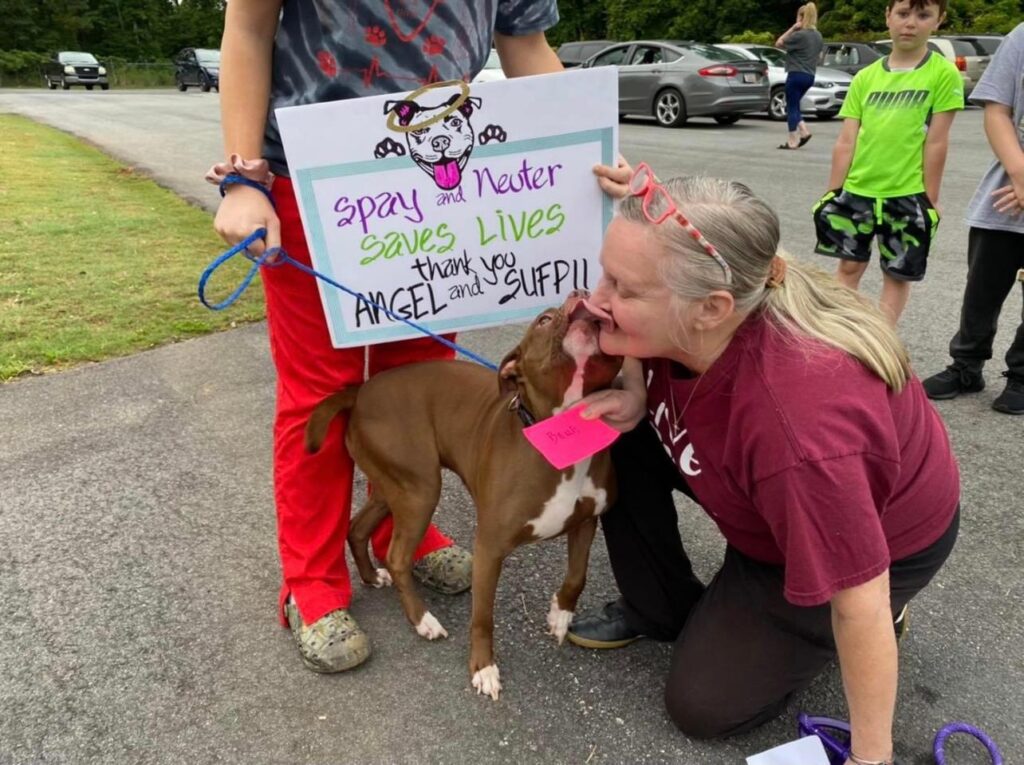 This sweet baby hippo is one of the 64 pit bull type dogs who got spayed or neutered at ANGEL DAY in South Carolina this month. This is her after surgery seeing her foster mom. Today we sent $3695.00 to cover the cost and every single penny is well spent!
We have many more Angel Day clinics coming up throughout the year. Spaying and neutering is vital to lowering intake and euthanasia numbers and since 85% of all dogs in shelters are labeled "pit bulls" this is a priority for us.
You can be a part of this life saving effort by making a tax deductible donation by clicking
HERE
Get excited about spay & neuter because it saves lives for many years to come! Thank you!