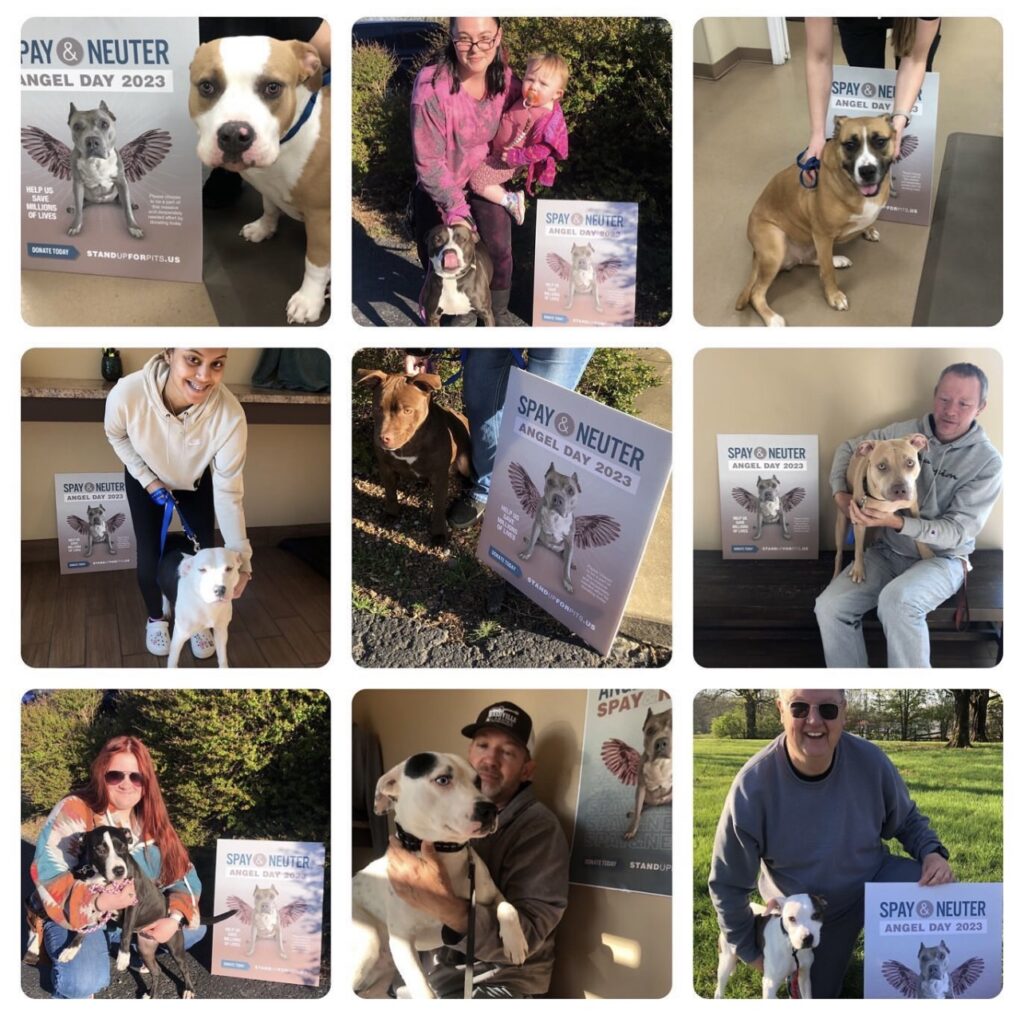 Spay & Neuter Angel Day continues today in Tennessee and this desperately needed initiative will continue to serve communities by providing FREE spays & neuters to pit bull type dogs nationwide all year round.
 Please consider supporting this solution driven initiative if you're able. If you're not able to contribute at this time please help a neighbor or family member get their dog fixed. Educate others on how vital it is to spay and neuter and report backyard breeders to your local ACC. Needless loss of life is rampant and it doesn't have to be. Preventing dogs from ending up shelters and roaming the streets is how we keep inherently good dogs from being killed.  We all need to keep doing our part to support spay and neuter efforts because we will never rescue our way out of what is happening. That is the truth and when we all recognize that and focus on solutions and prevention then we will start to see real change. #standupforpits #angelforever #spayandneuterangelday2023
Repost @sumnerspayneuteralliance
We absolutely love what we do! We especially love being able to spay/neuter Pit Bull Type Dogs. Thank you @standupforpitsfoundation for generously sponsoring these surgeries, vaccinations and microchips!
17 Pitties are here today for another Spay and Neuter Angel Day 2023.
All of these velvet hippos will also receive free engraved personalized ID tags. Microchips and tags are so important to ensuring a lost pet gets home.
All done in loving memory of Angel.
Thank you Angel!!