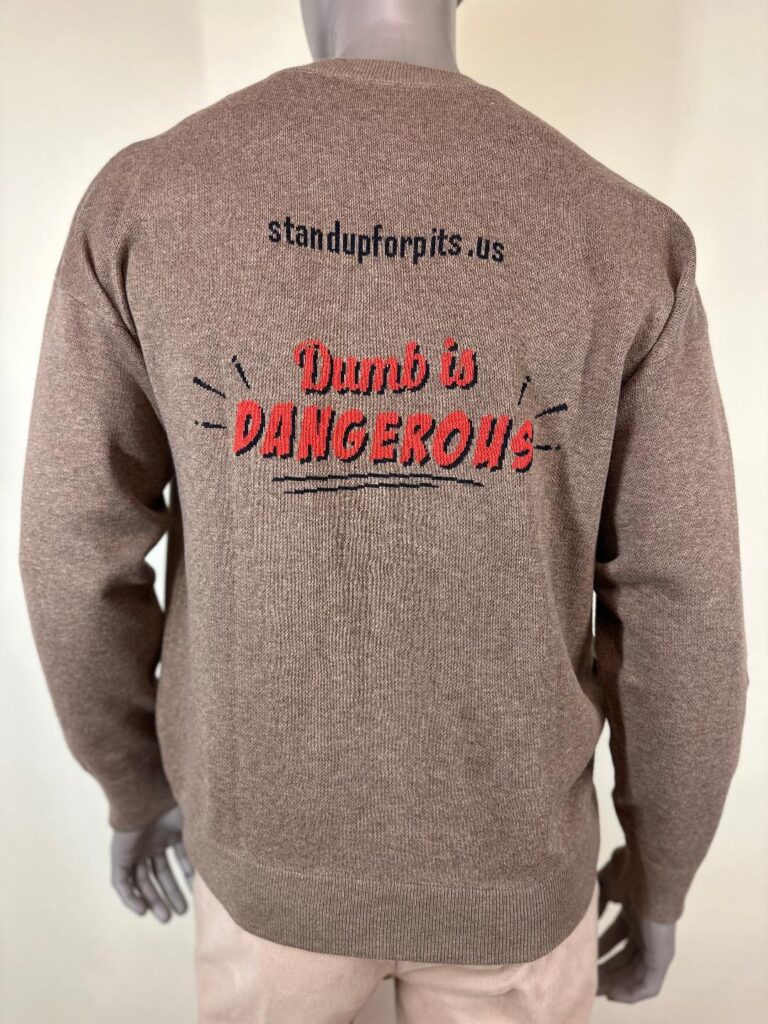 Hollywood Stand Up For Pits is going to be at a real fancy venue this year so we decided to add some new high end sweaters to the merchandise. We have been working on these new pieces and design for the past three months and they are finally here! They are cotton poly blend sweaters and are not screen printed, the artwork is woven into the sweater. They are soft, well made and we think you'll love them. They are costly to make and will be higher priced than our normal merchandise and there will only be 100 pieces available. So you will want to get there early! We will also be ordering some to sell at Stand Up For Pits Tacoma WA!
Tickets for DENVER, TACOMA and HOLLYWOOD Stand Up For Pits events are available now on the home page side bar! Get yourself to one of these events and support local rescues who are participating My Fairy Dawgmother, Hobo Care Boxer Rescue, Hello Pitty Rescue, SUFP and the shelters who are benefitting from the shelter supply drives.
Now is the time to get off the couch and get to a show. Things are dire and even if this is the only effort you make this year, it matters and will help!
Special thanks to our dear friend at Chad Michael Morrisette for donating your brilliant talents to display, light and photograph these pieces. They look amazing and this is why you are the best at what you do!💫