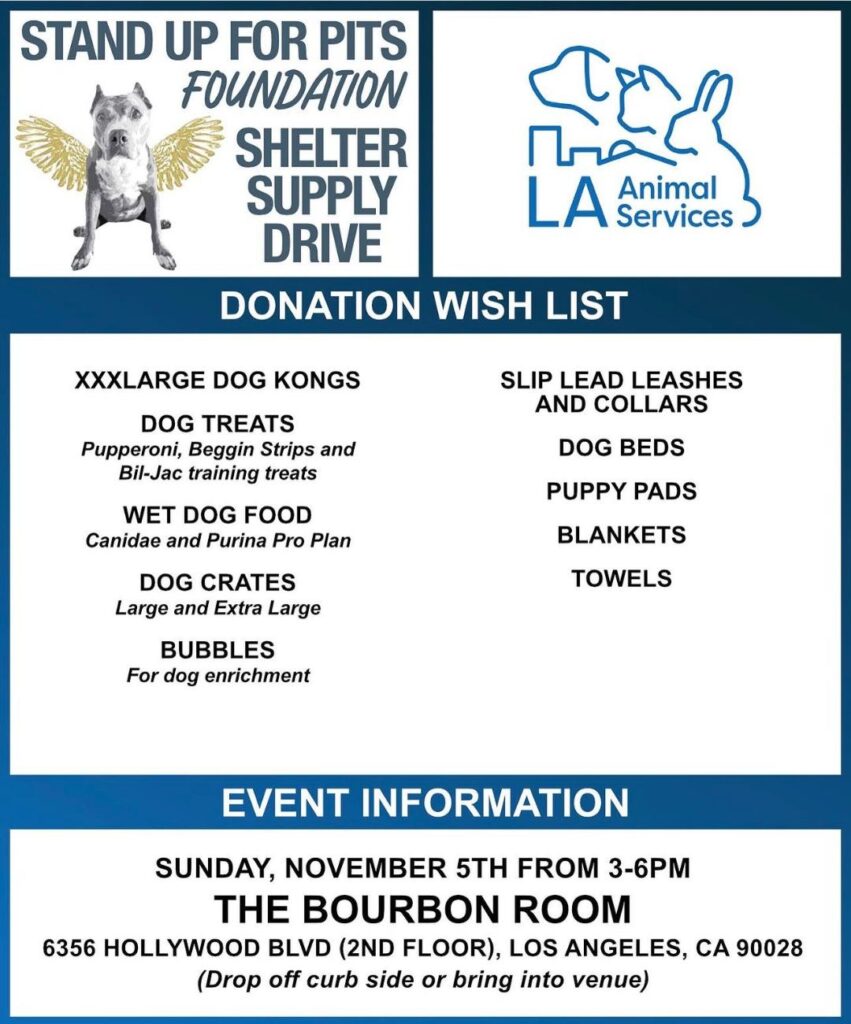 SIX DAYS UNTIL HOLLYWOOD Stand Up For Pits and a great opportunity for everyone in Los Angeles to join together in helping the sweet souls at the South LA Shelter who are in need of supplies. You do not need a ticket in order to drop off supplies so please start gathering shelter supplies and plan on donating them at the event from 3-6p! These supplies will go directly to the South LA Shelter. Thank you!
This shelter is completely full and they have informed us these are the supplies most desperately needed. Please consider bringing these items to the show and/or dropping them by curbside day of the event. Please start gathering supplies and spreading the word. Things are dire and help is needed. @laanimalservices
Thank you to all the volunteers who continue to help the beautiful souls in need at this shelter and others. You are seen and beyond appreciated.
FOLLOW THE BELOW IG ACCOUNTS
@pawpals_southlashelter @southlaanimalsheltervolunteer @hellosouthladogs @friends.of.southla @chesterfieldsquare_slashelter @southlashelter @tomkiesche @lalindberg13 @northcentralshelter @savingcarsonshelterdogs @carson_dogs4u @westla_